I still can't believe Thanksgiving is only days away.. in the spirit of the holiday, I'm linking up with
Ashley
and
Neely
for Sunday Social and this week we're talking about what we're thankful for. Hop on over and link up!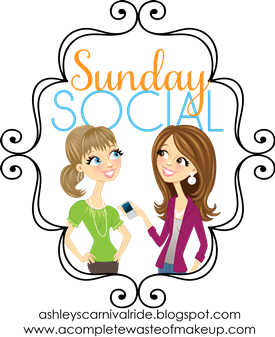 I have so much to be thankful for this year and couldn't be happier :)
My wonderful husband
Our beautiful home
Our silly doggy
Our wonderful travels
Our friends we've made in FL
Our friends back in CT
I'm also thankful for...
~ Our wonderful neighborhood and awesome neighbors
~ Our jobs in this tough economy
~ Wine and Skinny Margaritas
~ Our families who are there for us no matter what
~ My weight loss this past year... I'd like to thank my elliptical machine and Jillian Michaels 30 Day Shred. Looking back at pictures from this time last year, I see a big difference and it feels great! Hard work definitely pays off.
~ My mom who passed down her love of cooking and baking to me.. it comes in handy around the holiday season
~ This bloggy community and the great bloggy friends I've made through it :)
What are you thankful for this year?