Hope everyone had an amazing 4th of July weekend... errr.. day then the weekend if you had to do the hop of confusion of going back to work after an amazing summer holiday. I will be posting about the holiday later, but right now it's time to link up with Neely and Ashley for Sunday Social.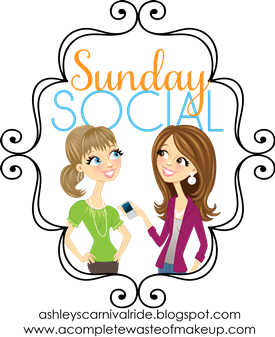 Favorite tv show of the past
~ I'm still nostalgic for the following shows and get super excited to watch them:
The O.C. or as I like to call it "Seth Cohen Comedy Hour"
Favorite TV show currently
~ Smash and The Big Bang Theory
Which reality show would you never do?
~ Fear Factor... nuff said :-P
Which reality show would you love to do?
~ The Amazing Race... one of my biggest passions is traveling and seeing the world and they go to so many amazing places! Plus it would be a ton of fun and wouldn't be staged drama like so many reality shows are now.
TV personality/character that feels most like you?
~ Definitely Monica from Friends
TV Character you'd most like to date?
~ Jim Halpert from The Office
Hop on over and join the link up! :)