I hope everyone is out there enjoying their summery weekend. Linking up for my fav link up: Sunday Social with Ashley and Neely.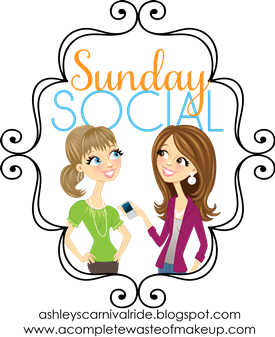 What is your favorite handbag you've ever owned?
~ My first Kate Spade bag which is a classic: Kate Spade Sam
I got it in college, and I still have it too! I'll have to dig it out of my closet :-P
What is your dream hand bag that you lust over?
~ Ha.. where do I start? I drool over Marc Jacobs, Michael Kors, Chanel, Louis Vuitton... ok back to reality haha.
What are the daily essentials in your purse or work bag?
~ Cell phone, wallet, keys, lip gloss, compact brush, hand sanitizer, sunglasses...
Still lovin' my Tiffany's key ring
What's in your purse (with pictures)?