Happy Super Bowl Sunday! Linkin' up with
Ashley
and
Neely
for Sunday Social.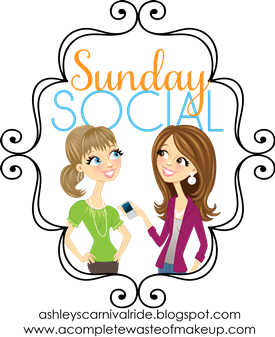 1. If you were stuck on an island what are the two material items you would want?
~ Aside from my H, my iphone for music, pics, and a GPS and some Skinny Girl Margarita :)
2. What are two shows you'd watch over and over?
~ How about 3? Friends, The O.C., and I Love Lucy
aka Seth Cohen Comedy Hour
3. If your house was on fire what two things aside from family, pets, etc would you grab?
~ Our wedding photo album/video and our Christmas ornaments. My baby's 1st Christmas ornament is in there and every ornament my family or H has ever given me.
4. What are your 2 most favorite articles of clothing?
~ My sparkly dress I wore to H's work Christmas party this past year
~ My pleather leather leggings
Only pic I have of them... I'm 2nd from the right
5. What two movies that you saw in the past year would you recommend to us?
~ Hunger Games.. I read the whole series and the movie actually did not disappoint! Team Peeta!
~ Cool Runnings.. I hadn't seen it since I was a kid, but had a hankering to watch it again after our trip to Jamaica for our anniversary.
"Sanka you dead?"
"No mon.. not dead yet"
6. What are your two biggest guilty pleasures?
~ Wine and Monday night tv
The Bachelor
Happy Sunday!